Explore the best slot games to play this October, where the thrill of potential wins is complemented by a seasonal Halloween theme. These games are renowned for their exceptional quality and fun gameplay all year round, but they take center stage this month with their seasonal flair!
Feliz Dia de los Muertos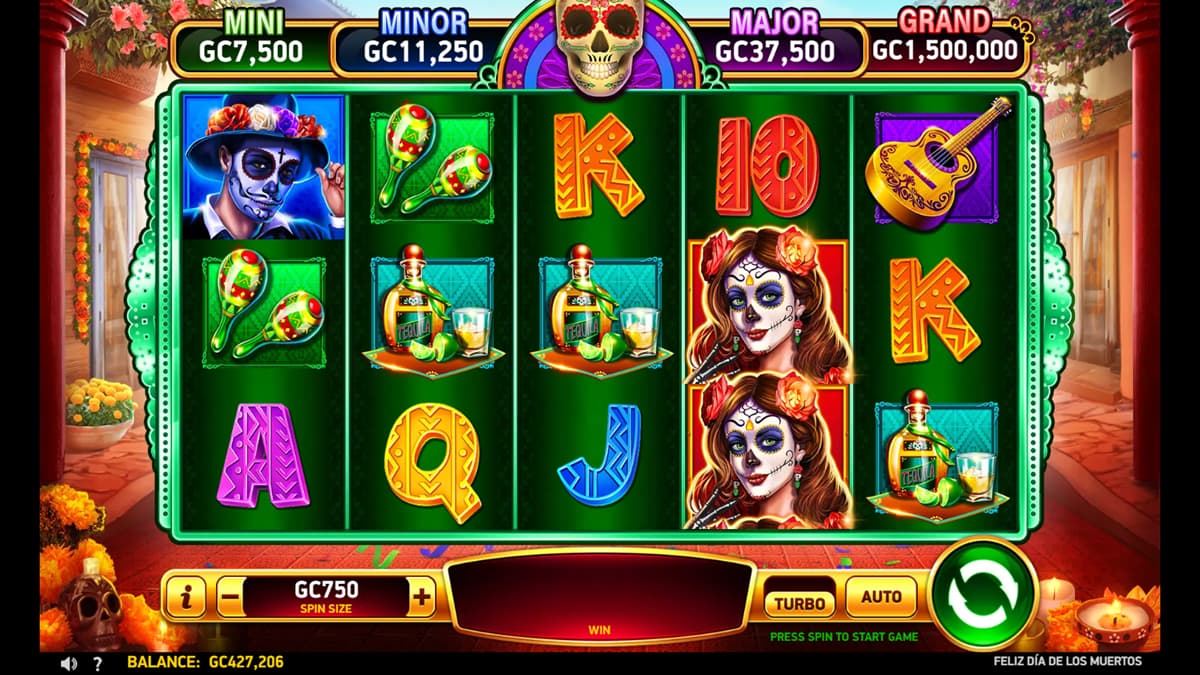 Step into the celebrations and commemorate the departed by adorning yourself with traditional masks and savoring lavish feasts in Ruby Play's Feliz Dia De Los Muertos.
Why We Love It:
Honor the Dead: Feliz Día de los Muertos is all about paying tribute and honoring lost loved ones.
Link It Up: This feature activates when 3 or more Skull Mask symbols align on the same row. These symbols then connect, granting 3 respins. Each subsequent mask that lands next to the connected symbols also joins the link, leading to larger rewards and resetting the respins.
Big Wins: Every time a prize lands, it can upgrade every other prize that has already landed.
StarSpell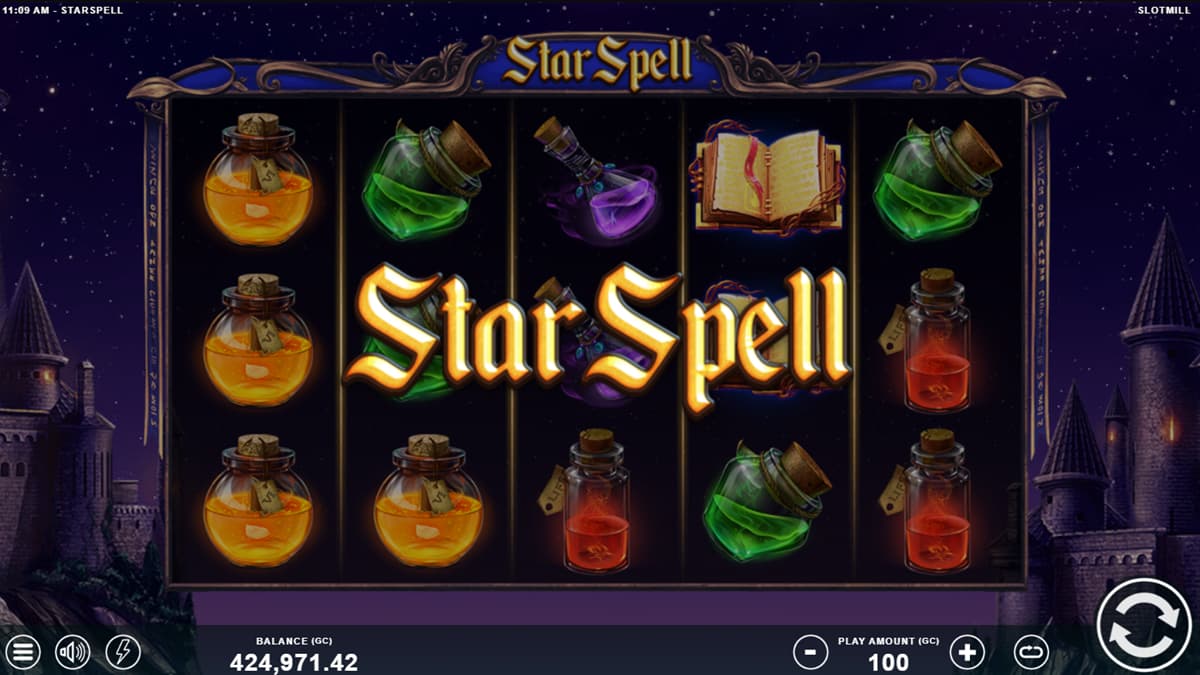 Witchcraft, bubbling potions, and the enchantment of a starlit magical night beckons in this slot game from SlotMill. As the veil between realms thin, the air is thick with spells and whispers of ancient lore, painting the scene for a night filled with wonder and eerie delight.
Why We Love It:
Magical Nights: StarSpell's background contains a beautiful magical castle under twinkling starlight.
More Prizes: The game has two-way winlines, from left-to-right and right-to-left.
Mystical Allure: The magical, witchy theme offers an escape from the mundane and transports players to a world filled with wonder, spells, and enchantment.
Dr. Frankenstein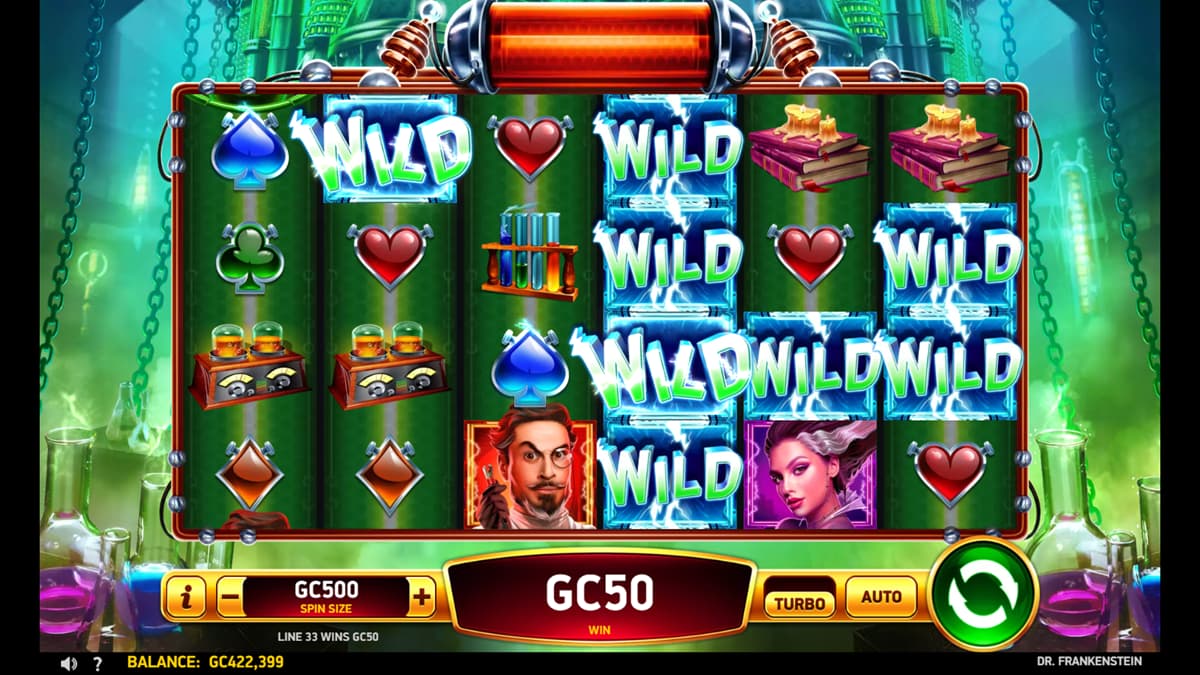 Enter Dr. Frankenstein's laboratory for a spine-tingling and fun escapade from Ruby Play and witness firsthand the genius and madness of the doctor's work as his monstrous creation, a testament to both science and nightmare, slowly awakens from its slumber.
Why We Love It:
Classic Horror Theme: Dr. Frankenstein and his monster are iconic characters from Mary Shelley's timeless novel and evokes a sense of nostalgia and fascination for classic horror enthusiasts.
Exciting Visuals: The backdrop resembles a laboratory, with intricate machines situated in the background and the reels prominently positioned at the screen's center.
The Assistant: Keep an eye out for Igor; he'll scatter random wilds onto the reels at the beginning of each spin, aiding in the formation of winning sequences.
As we draw the curtains on our exploration of the best slot games for this October, we hope you've found the perfect blend of thrill and theme to enhance your gaming experience. Remember, these aren't just seasonal picks but some of the best games out there, now with an added layer of Halloween magic. So spin the reels, enjoy the eerie delights, and who knows? You might just walk away with more treats than tricks. Until next time, may luck be in your favor and your spirits high!