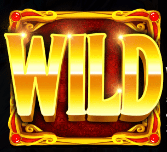 The slot machine wild symbol was one of the first features introduced to the basic one-armed bandit games and it has stood the test of time incredibly well.
Wild symbols are still some of the most sought-after base slot symbols in the latest slot titles, even with all the newest bells and whistles attached. Within this guide to the wild symbol slot dynamic, we'll explain how they work in practice and provide definitions for at least a dozen types of wild symbols that slot developers use today.
What are Wild Symbols in Slot Machines?
Wild symbols in slot machines are dynamic and versatile icons that can significantly enhance your chances of winning. These symbols have a unique ability to substitute for other symbols in the game, helping you complete winning combinations. In essence, wild symbols act as flexible placeholders that adapt to whatever symbol is needed to create a winning line.
For example, if you have two matching symbols on a winline, and a wild symbol lands next to them, the wild symbol can stand in for the missing third matching symbol, completing the winning combination. This can turn a non-winning spin into a lucrative one, as the presence of a wild symbol effectively bridges the gap between other symbols to create winlines.
What They Look Like and Where They Appear
If you're new to playing slots online, you might not be aware of how a wild symbol looks on the reels. The most common design for wilds is the use of the letter 'W' or letters 'Wild'. As the years have progressed, wild symbols have become more immersive and embedded within each slot's unique theme. In fact, wilds are often the in-game character when slots are based on an in-game protagonist.
It's common for wild symbols to appear on a restricted number of reels. For instance, it may only appear on the middle reel or the first and last reel. It's good to know this before you get started.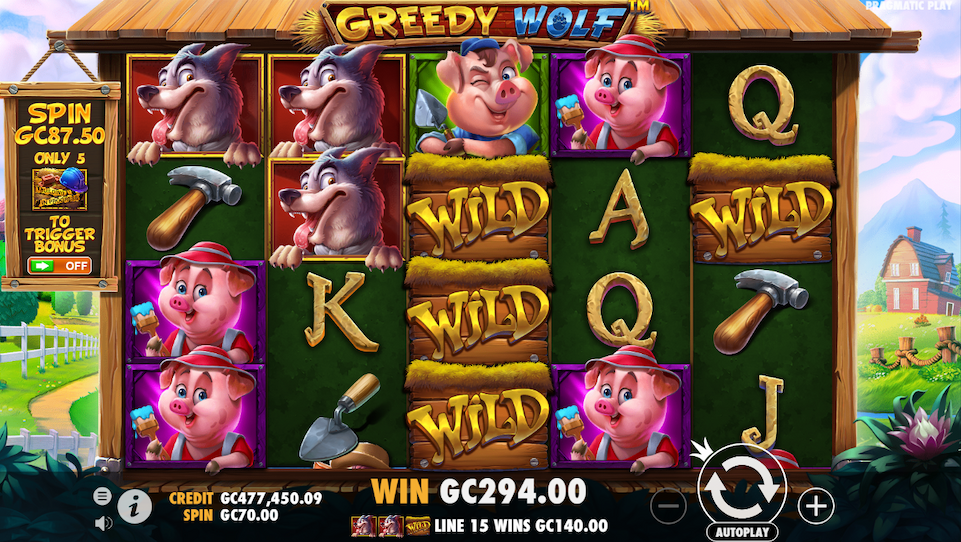 Types of Wilds in Online Slots
Wild symbols come in different variations, each with its own attributes:
Regular Wild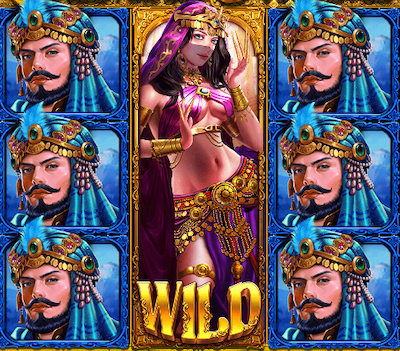 These are standard wild symbols that can substitute for any regular symbol to create a winning combination. They usually have no additional features or multipliers.
Expanding Wilds
An expanding wild does exactly what the name implies – it expands to fill an entire reel (or a portion of it) or even multiple reels. They can expand sideways to fill entire slot rows too. When an expanding wild lands on a reel, it grows vertically to cover multiple positions on that reel.
Sticky Wilds
A wild symbol is described as a sticky wild whenever it is programmed to remain locked in place for subsequent spins of the reels. If a sticky wild lands during a bonus feature like free spins it will stay on the reels until the end of the bonus round.
Raining Wilds
This involves the sudden appearance of multiple wild symbols on the reels during a single spin, mimicking the effect of a "rain" of wild symbols falling onto the reels.
When the raining wilds feature is triggered, a predetermined number of wild symbols descend onto the reels, often in a random or semi-random pattern. These wild symbols can land on various positions across the reels, potentially creating multiple winning combinations in a single spin.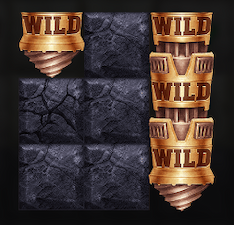 Stacked Wilds
Stacked wilds occur in groups or stacks on a single reel. When a stacked wild symbol lands on a reel, it covers multiple positions vertically, potentially occupying the entire reel. They differ from expanding wilds in that they come in a group, whereas expanding wilds start as a single symbol.
Shifting Wilds
Consider shifting wilds a slight twist on sticky wilds. Like a sticky wild, they're not able to move from the reels for a select number of spins. However, they can shift horizontally along the same row of the reel grid.

Multiplier Wilds
These special wild symbols not only substitute for other symbols to form winning combinations but also come with a multiplier factor that multiplies the prize of any winning combination they contribute to.
Transforming Wilds
Transforming wilds have an additional feature that sets them apart. When a transforming wild symbol appears on the reels, it doesn't just act as a substitute for other symbols – it also has the ability to change or "transform" other symbols into wilds.
Random Wilds
As the name suggests, these wild symbols appear randomly on the reels during a spin or as a result of a special feature. They can substitute for other symbols to help form winning combinations, much like regular wild symbols.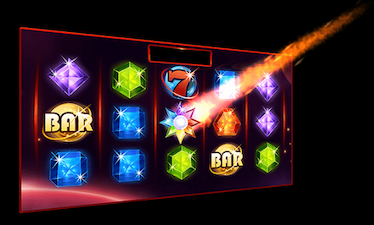 Roaming Wilds
Roaming wilds add a dynamic element to the gameplay by wandering across the screen and potentially creating winning combinations as they move. However, instead of shifting horizontally from left to right, they move up the reels until they reach the top and fall off the reel grid.
Super Wilds
Super wilds may have additional powers on the reels, including the ability to move from left to right or even form shapes on the reel grid to unlock bonus features.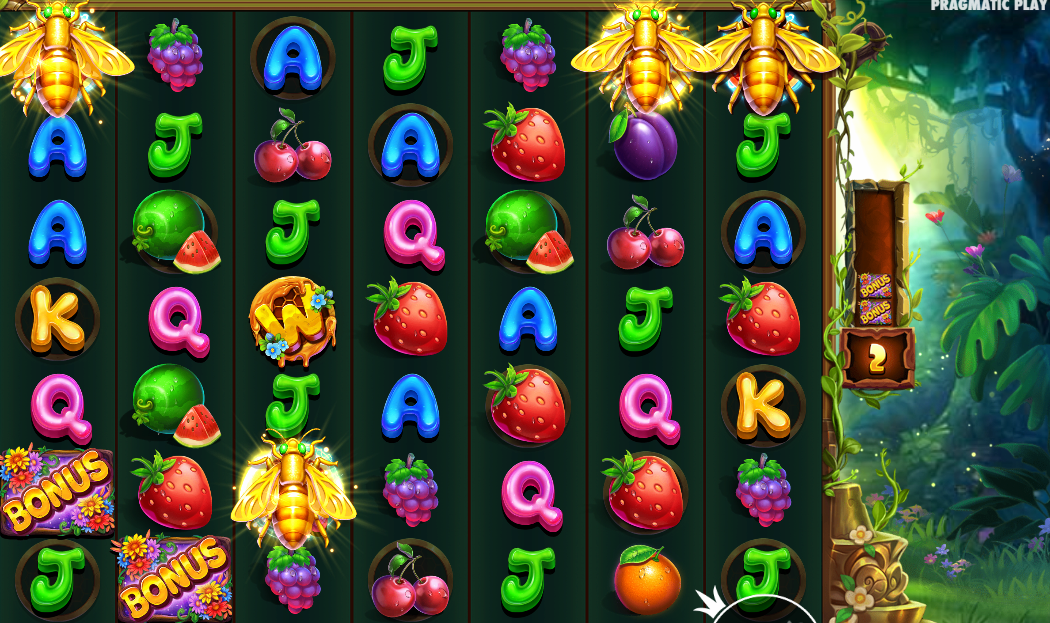 Walking Wilds
Walking wilds are an engaging and interactive feature found in certain slot machines that introduce a dynamic element to the gameplay. These special wild symbols don't simply appear on the reels and stay in place like regular wilds. Instead, walking wilds have the ability to move across the reels, often one position at a time, with each subsequent spin.
When a walking wild symbol lands on the reels, it triggers a series of respins, during which the wild symbol "walks" from one position to another.
They differ from shifting wilds in that they move across the reels and trigger respins with each step, while shifting wilds remain on the same reel but change their position after each spin.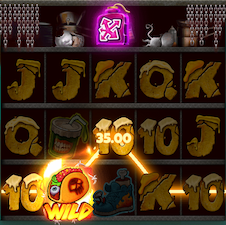 Exploding Wilds
When an exploding wild symbol appears on the reels, it doesn't just substitute for other symbols to create winning combinations. Instead, upon activation, it "explodes" or detonates, often eliminating adjacent symbols around it. This wild explosion can trigger a cascade or tumble effect, where the eliminated symbols are replaced with new ones dropping from above.
Extra Wilds
Some online slots will have the ability to grant extra wild symbols to the reels. This is more likely to occur during free spins features or when other reel modifiers are triggered.
Other Wild Symbols
Wild symbols have evolved significantly over the years as slot game providers continue to push the boundaries of creativity and innovation. With each new release, providers introduce unique twists and variations to the traditional wild symbol, enhancing the excitement and engagement of slot gameplay.
As you play, you may come across duplicating wilds, grouped wilds, and more. With that being said, you can look forward to a dynamic and ever-evolving slot gaming landscape that offers fresh and thrilling experiences!
Play Slots with Wild Symbols at McLuck.com
Get the ultimate choice of slot games with wild symbols galore right here at McLuck. Many of our slots with wild symbols have reel modifiers and bonus features aplenty, as well as a chance to land big McJackpots. Play the McLuck way and enjoy wild slots at the hottest social casino!
Other Slot Symbols: