Cluster wins are special slot games that are different from the usual ones you might have played. Instead of trying to line up symbols in a straight line, you try to group them together in clusters on a grid. These games are becoming really popular because they offer a new and exciting way to win.
In this guide, we explain what cluster slots are, how they work, and introduce you to some of the best ones you can play.
Whether you're a casino pro or new to slot games, this guide will help you understand and enjoy cluster win slots. Let's explore together!
What are Cluster Wins in Slots?
Cluster wins, also known as cluster pays, are a popular game mechanic in some online slot games. Unlike traditional slot machines, which typically award prizes when you line up symbols in a specific way across winlines, cluster wins involve forming clusters of matching symbols on the game grid.
How Cluster Win Slots Work
Instead of the traditional spinning reels and winlines, cluster win slots have a grid layout, usually consisting of rows and columns. Common grid sizes include 5×5 or 7×7, but it can vary from game to game.
Various symbols appear on the grid, and your goal is to form clusters of identical symbols. A cluster is typically formed by having a minimum number of matching symbols adjacent to each other, either horizontally or vertically. The size of the cluster required to win varies from game to game.
When you create a cluster of matching symbols, those symbols are removed from the grid, and new symbols drop down or cascade into the empty spaces. This can lead to additional winning combinations as new clusters form with the replacement symbols.
Popular Cluster Win Slots
Here are some popular slots using the cluster mechanic.
Aloha! Cluster Pays
With Aloha! Cluster Pays from NetEnt, you need nine symbols per cluster for a win. You'll also have a chance to grow your clusters in the re-spins round. Fill the screen with coconuts for the maximum prize.
Buster's Bones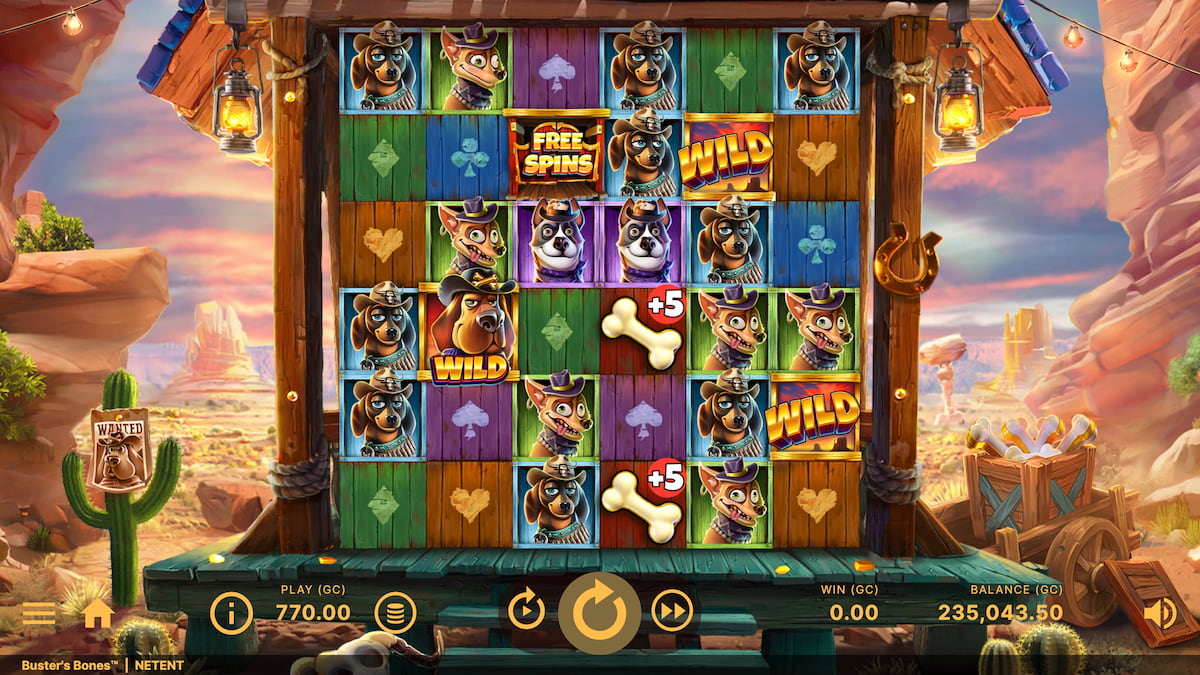 Also from NetEnt, Buster's Bones is a real treat! Get a cluster of five or more symbols on the 6×6 grid to win. Cascading reels are on full display here too, so you'll have the chance to keep the wins coming in without using your spins.
Kluster Krystals Megaclusters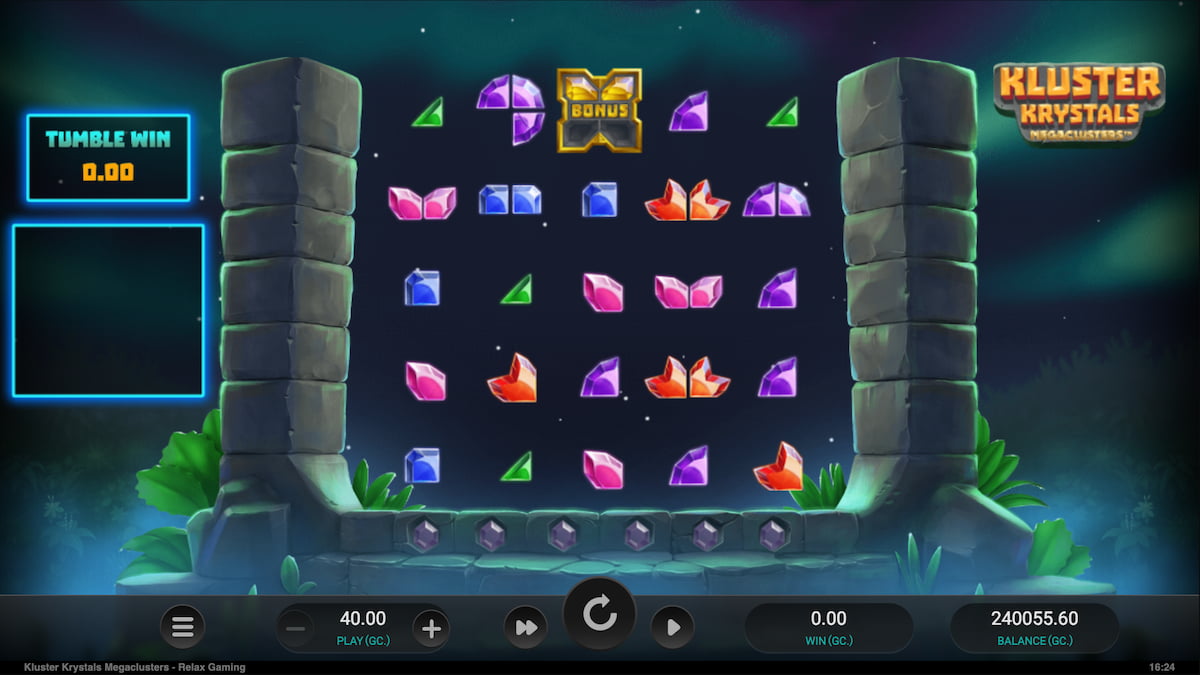 In this unique game from Relax Gaming, you'll be building crystal clusters. With every prize you claim, the game upgrades nearby symbols and, alongside the game's hidden multipliers, you can potentially treble their value.
Wrapping Up
Cluster win slots offer a fresh and entertaining twist on traditional slot machine gameplay. Most of these games often have high volatility, which means there's a chance for massive prizes. So if you enjoy the thrill of chasing big wins, these games can be particularly appealing.
The unique gameplay mechanic of forming clusters and cascading symbols, also create an engaging and interactive experience. Explore a wide range of cluster win slots at McLuck, as well as other slot gaming experiences.